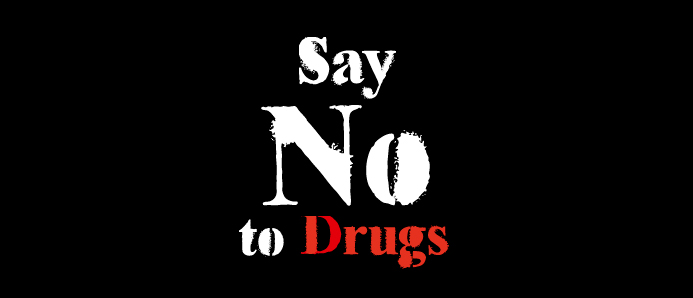 Since July 2009, the Libertines Pub has been one of the humble voices in the local blog sphere that opposes the ill-founded anti-drug campaign in Hong Kong, especially the school-based
drug test
scheme. We've been jokingly giving drug test
survival tips
, hoping that somebody will finally see the absurdity and the breach of our civil liberties of an authoritarian control on drugs. Our stance is that the drug test does not work and is a devastation of our children's
privacy
.
Four months have passed since the launch of the school-based drug test, we have yet to see any positive result. The government
told us
that 264 students were tested and non of them showed confirmed positive result. The result could either mean that the drug problem in school has been exaggerated by the government or our drug using students were lucky. What it could not conclusively show is that the drug testing scheme is working as intended, that "a drug-free campus culture has been forged".
The editor would like to point out that the problems of drug abuse has never started and will never end in schools. Like prostitution and gambling, these "darker" phenomena of the society will always be there. And there are many thinkable and possibly better ways of dealing with them other than the zero tolerance approach our government is promoting nowadays.
Little known by our Villagers,
April 20 (420)
is a counterculture holiday to celebrate and consume cannabis. This week of 420 is going be the Libertines Pub Drug Week. Our contributors will all talk about different aspects of drug control policies and their impact on our rights and morality. The editor understands that our contributors hold very different views from each other on the issue. As always, the Pub is not intended to feed our readers with any particular ideology or point of view. We want to liberate your thinking. We want you to think twice about the accepted views on controversial issues like drug use.
Wes and Eric will talk about the possible conspiracy behind the
War on Drugs
. Bambi and Dick will look at how our Villagers see the issue and bash the contradiction and nonsense in our Villagers' views. William will analyse the issues around legalisation of drugs and the morality in it. Henry will tell you about the marginalisation to drug users brought about by the zero tolerance policy on drugs.
Haters and lovers of the Libertines Pub, we urge you to stay tuned for the Libertines Pub Drug Week, because it matters.