I never think that resignation from the legislature, in whatever way, would make happen a more rigorous electoral reform in Hong Kong. I told you
yesterday
that I would only use that opportunity to vote those assfaces out. I am sure many of you would be disturbed by my use of the word "assface". Let's check out how these assfaces see democracy, and you might start to agree with me.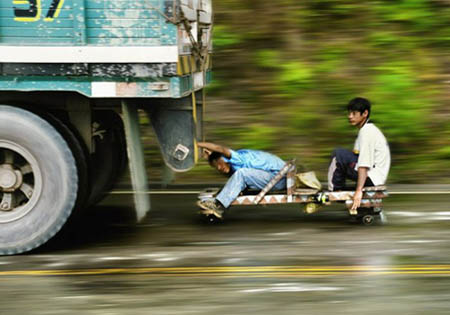 Ronny Tong
and
Szeto Wah
now openly oppose the idea of mass resignation. They also appealed to other pan-democrats not to force the Democratic Party to join the campaign. They consider giving pressure to the Democrats on resignation undemocratic (Szeto Wah's view reported
here
; Ronny Tong's view copied
here
). They of course never fail to sugar-coat their stance. They called it
respect and tolerance
.
Their version of democracy is purely free riding. When you feel a bit lack of power, you ask for collaboration; but when it comes down to sacrifice and risk-taking, one should respect and tolerate the free riders' freedom to jump ship.
It's not a rocket science. Everybody knows that bargaining and committed collaboration are among the most important vehicles for achieving anything in a democratic society. One's freedom to act means very little in social mobilisations. It's the sum-total of the individual freedom that makes anything happens. To claim one's freedom to desert upon "call to arms" in their
great
democracy struggle smells coward and selfish to me.
Can you resist calling them assfaces and voting them out later?